Ollie began in the small Boat Quay apartment of founder Samuel Cooper in 2020, amidst the first COVID lockdown. Sam was seeking a new, healthier alternative to consuming alcohol - but couldn't find anything he truly enjoyed. That was when he decided to re-ignite his old hobby of home brewing - a hobby he developed in the craft beer filled cities of Seattle, WA and Raleigh, NC. But, instead of creating a traditional beer, he began experimenting to produce something that would remove the additives and sweeteners present in most beverages in order to create a clean label, yet delicious tasting product. Soon, friends began visiting to trial Sam's creations. He knew he had something special when people started requesting special production batches; it became clear that there was "something in the water".  A few months and a few hundred liters of experiments later, the Ollie brand was born.
FIZZY FACTS TO QUENCH YOUR CURIOSITY
WHAT'S A HARD SELTZER?

Hard seltzer is an alcoholic beverage made from carbonated water, alcohol, and usually fruit flavorings. It is often marketed as a low-calorie and refreshing alternative to beer and other alcoholic drinks.
WHAT'S OLLIE?

Ollie is a Hard Seltzer, or to simply put it - Alcoholic Sparkling Water! Founded by Samuel Cooper, Ollie had a rather modest beginning, having started in Sam's apartment. We decided to launch and develop the business in the midst of the Covid pandemic - officially registering the business in October 2020.

And well, yes, it's also the name for a skate boarding stunt. And if you notice the upward tilt on the design of Ollie's labels, they are a subtle tribute to one of Sam's favourite sport.
WHAT'S OLLIE ALCOHOL CONTENT?

5% ABV, just enough to keep the good times rolling, or even to use as a base in your favourite cocktail.

It is important to remember that alcohol is still an addictive and potentially harmful substance, and drinking hard seltzer or any other alcoholic beverage should be done in moderation.

Compared with other alcohol beverages, however, Ollie contains 40% fewer calories than even most low calorie beers, no sugar, no carbs, and no gluten. Oh, and did we mention it's all-natural? No fake sweeteners allowed.
IS OLLIE A COCKTAIL?

There is no vodka, or any other types of liquor added in Ollie. The alcohol content in Ollie is derived from our own 'brewing' process from Sugar.
OLLIE IS "BREWED" - WHAT DOES THAT MEAN?

Ollie is a "brewed" hard seltzer, which means we do NOT use an existing liquor, such as vodka, as the base. Instead, it is produced using a brewing process (for fermentation and carbonation) that is similar to that used to make beer. This process has allowed us to yield the cleanest and most refreshing taste possible after many rounds of iterations back at Sam's apartment and later in our brewing facilities.
WHAT'S THE KEY INGREDIENT USED TO BREW OLLIE?

Unlike most hard seltzers that use malted grains or liquor, Ollie is brewed from our special blend of regionally sourced cane sugar (and that makes us Gluten Free too!).
CAN OLLIE BE MIXED WITH OTHER BEVERAGES?

Ollie can be mixed with other drinks or used as a mixer in cocktails! It makes the perfect low calorie, low sugar and low calorie base for some of our favourite classics such as a Paloma or a Martini.
ELEVATE YOUR COCKTAIL WITH OLLIE
Whether you're hosting a party, enjoying a night out, or simply looking to elevate your home bar experience, Ollie's versatility as a cocktail ingredient will leave your taste buds dancing and your guests impressed. GO FORTH, POP AN OLLIE - cheers to unforgettable moments and delightful sips!
1080
15ML BOURBON - 1 LEMON WEDGE SQUEEZED IN GLASS - TOP IT OFF WITH OLLIE WHITE PEACH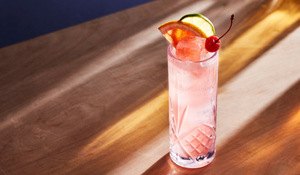 TANTRUM
HIGHBALL GLASS WITH ICE CUBES - 30ML TEQUILA/MEZCAL - TOP IT OFF WITH OLLIE GRAPEFRUIT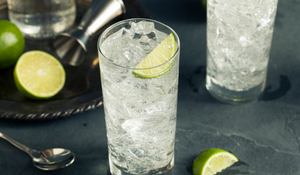 TOOTSIE ROLL
HIGHBALL GLASS FILLED WITH CRUSHED ICE - 45ML COCONUT RUM/ DARK RUM - TOP IT OFF WITH OLLIE CITRUS GINGER - GARNISH WITH KAFFIR LIME